Senior Management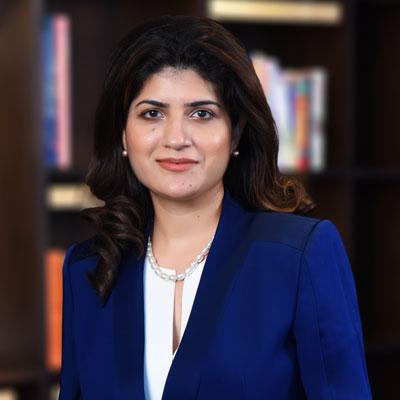 Navita Yadav
Global Head of Capital Markets
Navita Yadav is the Managing Director and Global Head of Capital Markets for Vistra Group, which is amongst the Top 3 Corporate & Fiduciary Service Providers globally. Navita is also the Regional Managing Director for India and Indian ocean countries.

Navita has been active in the Financial Services space for more than two decades. Her specialties include Structured Finance and Corporate Issuance services for Infrastructure and Financial services, Development of Financial products for Debt markets and Alternate asset classes for Capital Markets and Funds, Risk Management and Tech platforms, Regulatory frameworks and Policy interface, Commercial Banking and Private Banking.

Over the last two decades, Navita has consistently driven revenue growth and profitability of Capital Markets and Financial services businesses in Asia. Navita joined Vistra in 2011 and has led the Company to develop the largest integrated platform for Corporates raising funds from Indian Capital Markets and for servicing their long term borrowing programs. Vistra in India has since grown to become the largest corporate service providers and fiduciaries in India.

Under her leadership, Assets under Administration grew from USD 40 billion to over USD 140 billion and profits at CAGR of 28%. Today, she oversees INR 1.2 Bn in fee based revenues in the region. Vistra in India preserves significant market share in fund business (~47%), Private clients (~20%) and debt markets (~18%). Vistra India also became the most innovative fiduciary company in financial services - spear heading policy interventions and development of new investment vehicles for capital markets including InvITs and services for FDI into India. She started her career with KPMG where she handled several key clients in financial services and then spent a decade contributing to all major verticals at Axis Bank.

Navita also carries valuable hands-on experience in M&A and integration of businesses across Asia and Europe. In early 2016, she led the significant acquisition in India, marking the first FDI in Corporate Services space in SE Asia. In 2017, she set up Singapore and Hongkong capital markets businesses post which she led strategic capital markets acquisitions in Europe including the acquisition of Deutsche Bank corporate services business in Europe and the largest aircraft leasing financial services provider in Europe.
Navita continues to expand Global Capital Markets businesses of Vistra from Europe to Asia and Americas across key financial centres in London, Dublin, Luxembourg, Amsterdam, Mumbai, Singapore, Hong Kong and New York.


---
---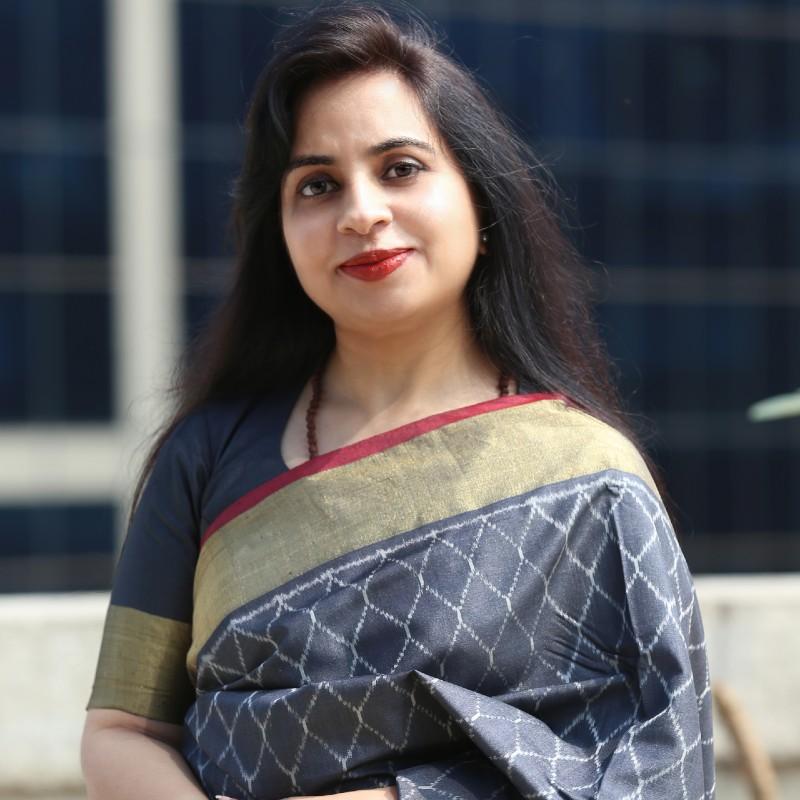 Dr. Shikha Bagai
Country Managing Director, India & Mauritius
Shikha leads India business of Vistra and is responsible for overseeing Vistra's business growth across service offerings and clients in India.

Shikha is a Qualified Chartered Accountant from India, has cleared CPA from Denver, Colorado (USA) and is MBA from Indian School of Business, Hyderabad, a top management institute in India, where she is also currently pursuing an Executive doctoral degree. She brings two decades of experience and expertise in the financial services industry, at national and global levels. Shikha is a people and customer-centric leader with a strong track record of building high performance teams.

Prior to joining Vistra, Shikha was a part of the founding Leadership team as Chief Financial Officer of Aditya Birla Health Insurance Co Limited, a part of Aditya Birla Capital. In this role, she played a key role in making this business the fastest growing health insurance company of the country.

Previously, Shikha spent over a decade in the capital markets space as a part of the founding leadership team and CFO of IL&FS Securities Services. Her assignments spanned across different verticals of professional clearing services, securities lending, custody and fund services, with the clearing business gaining its way to becoming one of the largest players on Indian Stock Exchanges.

Shikha joined Vistra group as Country Managing Director, India with effect from February 1, 2021. Shikha is also a trained Indian classical dancer and practices the art form of Bharatnatyam.
---
T: +91 22 2659 3882
M: +91 98197 03840
E: shikha.bagai@vistra.com

---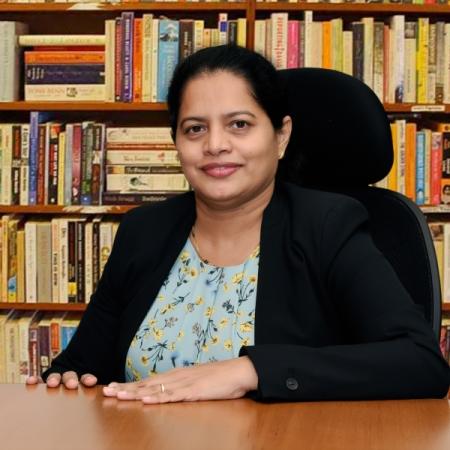 Daisy Fernandes
Head Legal
Daisy is a qualified Lawyer with over 20 years of post-qualification experience in various functions of operations and Legal. Her area of expertise includes debenture trusteeship, security trusteeship, project finance documentation, litigation, due diligence, development of operational policies, other legal and compliance related trusteeship and corporate functions.
---
---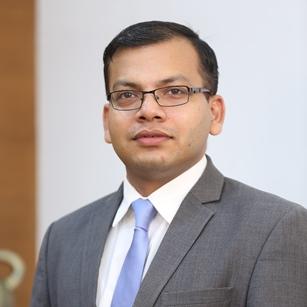 Neeraj Aggarwal
Head Business Development – Capital Markets
Neeraj is a qualified CFP, LLB and MBA with over 14 years of work experience in the area of Fiduciary services, Wealth Management and Branch Banking. His areas of expertise include Capital Market, Funds, Estate and Succession planning advisory services & Employee Welfare Services. He is leading business development for various Corporate Trust, Private Clients and Capital Market products.
---
---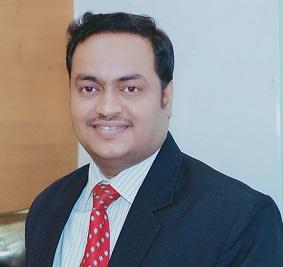 Nityananda Shanbhag
Head Finance & Accounts
Nityananda is a qualified Chartered Accountant with over 14 years of post-qualification experience in the areas of Accounts, Corporate Finance, Operations, Financial Due diligence, Audit and Taxation. His areas of expertise include Financial control, Accounting and Taxation, Reporting, MIS, Audits, Receivables and collections as well as Automation, Infrastructure and Administration.
---
---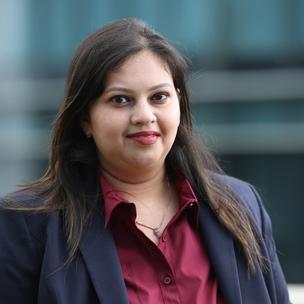 Dipti Jain
Company Secretary & Head Corporate Service Operations
Dipti is a member of the Institute of Company Secretaries of India (ICSI) and holds Bachelor's degree of Commerce and Law from the University of Mumbai, India. She has over 15 years of post-qualification experience with an expertise in Corporate Secretarial, Legal & Compliance, Corporate Governance, Incorporation of Overseas Companies, FEMA & Insurance compliances, Development of corporate & operational policies and Merger & Acquisitions.

---
---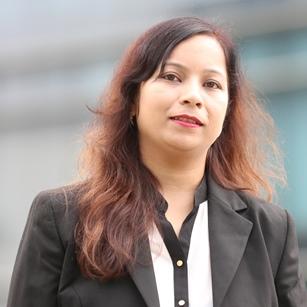 Jonika Jain
Head Human Resources
Jonika is a Post Graduate in Management with over 15 years of experience in various functions of HR, Internal Communication and Corporate Social Responsibility predominantly in Banking and Financial Institutions. Her areas of expertise include Talent Management, Business Partnering, Talent Acquisition, Performance Management, Learning & Development, Internal Communication, CSR, Diversity and Inclusion. She is certified for Behavioral Event Interviewing and Predictive Index. 

---
---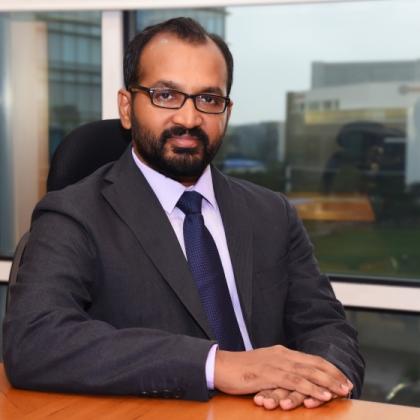 Jatin Chonani
Compliance Officer
Jatin is an Associate of the Institute of Company Secretaries of India (ICSI) and holds Bachelor of Law degree from University of Mumbai. He has also done Post Graduation Diploma in Financial Management (PGDFM). Jatin has over 12 years of experience in Compliance, Legal, Risk and Secretarial functions.
---
---